If you believe sports anime is boring, you've most likely never seen a good sports anime. A good sports anime is similar to a well-written drama, but it involves sports. The characters must be engaging, with diverse motivations and fascinating backstories that make you want to root for them or root against them. To make the sports entertaining and enjoyable to watch, the animation must be among the best.
There are few stories that adapt better to anime than those that revolve on sports. Every sport imaginable has been put up on television screens in a Japanese animation manner, from common sports like baseball to those with smaller limelight like bowling.
Few anime series, however, can compare to the sports anime series that have been dubbed "all-time greats" by fans and critics alike. Some shows are so well-liked that they've moved beyond just being good sports stories and into the realm of "greatest animes of all time."
15. Yowamushi Pedal
This sports anime focuses on biking, as indicated by the word "pedal" in the title. Sakamichi Onoda, the protagonist, is an otaku who is yearning for friends. However, because the anime club at school has collapsed, he will have to settle with the bicycle racing club. The ensemble of characters is a lively bunch, with a main character that isn't your traditional sports anime hero. Not only are the protagonists fantastic, but so are the antagonists.
It is not as unrealistic as Kuroko's Basketball, and some have even stated that the cast of characters in this program is superior to Ace of Diamonds. But it's all a matter of personal preference.
14. Yuri On Ice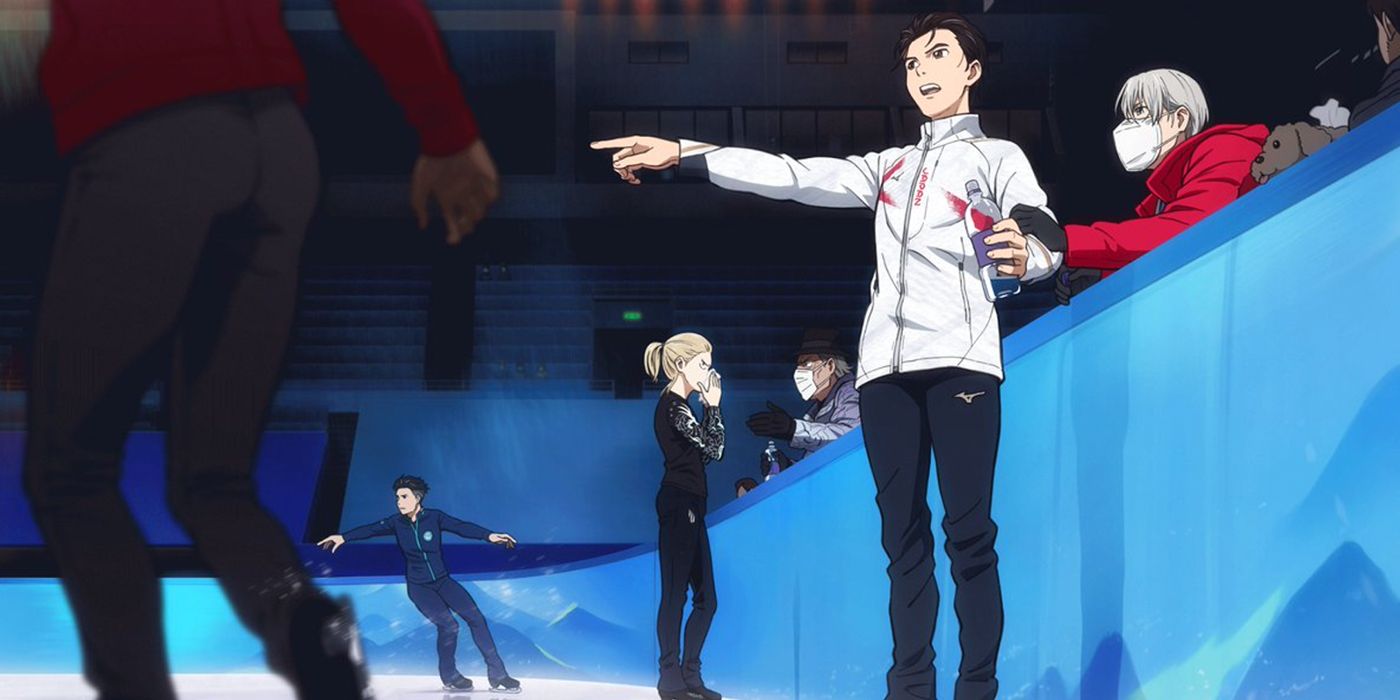 On a lot of levels, Yuri on Ice is a unique anime. It portrays homosexuality in a way that is significantly distinct from the yaoi genre, and it has gotten a lot of appreciation for its unique perspective. The animation was fantastic, and it's tempting to want to watch the entire show again simply to see the skate moments. The animation not only brought the sport to life, but it also revealed the personalities of the characters. Off the ice, the main character, Yuri, is a bit of a nerd and awkward. But once he's on the ice, he transforms into a very self-assured and serious individual, and you can't blame Viktor for falling in love with him.
13. Run With The Wind
Running is one of the few sports that is both pure and straightforward. The Olympic torch is still carried across large distances in honor of the mythical Pheidippides. This anime follows Kakeru, a fourth-year student who is reintroduced to his love of running in order to make a team ready for the Hakone Ekiden.
Aside from the people, the program does an excellent job at capturing the atmosphere of a college dorm. After all, this is all taking place when the characters are in college.
12. Ping Pong The Animation
No one anticipated anime genius Masaaki Yuasa to create this wonderful anime gem when he was given the green light to adapt any manga of his choosing. It has an aesthetic style that is nothing like modern sports anime, with magnificent action scenes. Unlike most sports stories, this one focuses a lot on what happens to people who are unable to reach the pinnacle of success and achieve ultimate victory, which is a fascinating subject.
11. All Out
Football aficionados need not be concerned; there are sports anime series dedicated to the sport! The show's protagonist is Kenji Gion, a man who is entirely devoted to the sport.
This anime, like other sports anime, is about the protagonist striving to be the best player he can be while overcoming numerous obstacles. It aired from 2016 to 2017 and had a total of 25 episodes.
10. One Outs
One Outs barely feels like it belongs in the genre, despite the fact that very few sports anime are solely about their chosen sport. Kaiji and Akagi have more in common with each other than Ace of Diamond and Big Windup! One Outs is a gambling anime that takes place in baseball rather than poker. It's also a great deal of fun.
Toua Tokuchi joins the Saikyou Saitama Lycaons after striking out a star batter in a game of "One Outs" and engages in a nerve-wracking struggle with the club's owner. One Outs is a psychological thriller that is intriguing, powerful, and boasts a cool protagonist.
9. The Prince of Tennis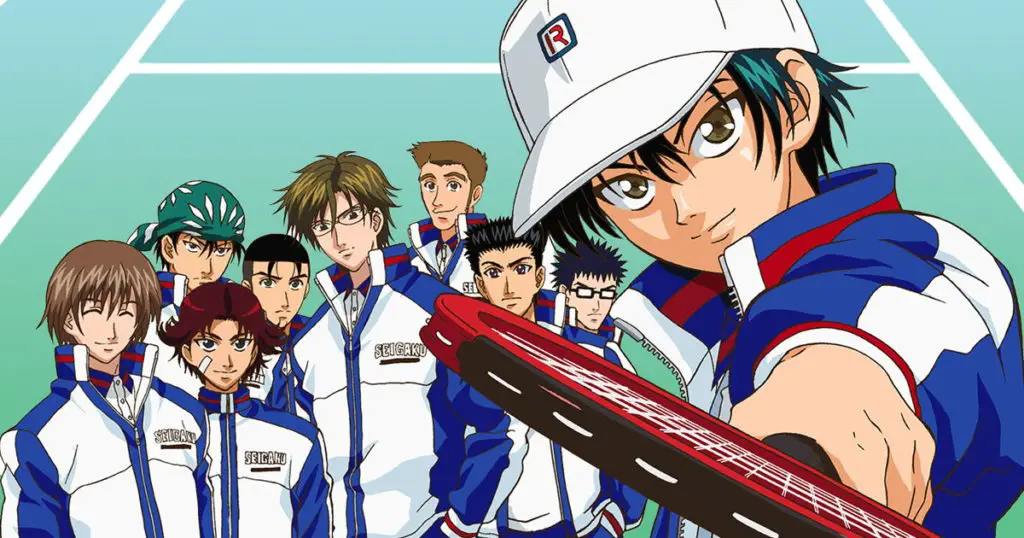 Unlike some of the other programs on this list, this one is a must-see. When the Prince of Tennis begins, the protagonist is already a fantastic tennis player. He is, in reality, a genius who has already won numerous tournaments.
Despite his abilities, he is unable to vanquish his father. There are daddy issues, to be sure! He joins a tennis team and spends the entire season attempting to beat his father.
8. Megalo Box
Megalo Box is a sci-fi boxing game created to commemorate Tomorrow's Joe's 50th anniversary. Joe, a junkyard dog that has competed in underground fights, decides to enter Megalonia, a gigantic competition, in order to meet its champion, Yuri.
While technically boxing, fighters have mechanical arms called Gears that offer them a substantial advantage in battle. Joe decides to fight old school after realizing he won't be able to get his hands on a decent Gear. Megalo Box features excellent animation, a compelling protagonist, and continuously thrilling battles. Season 2 also goes in an unexpected route with the tale and does it brilliantly.
7. Eyeshield 21
Although there aren't many football anime, at least not of the American sort, Eyeshield 21 should please aficionados of the sport. Despite the fact that the anime is only a passable adaptation of Riichiro Inagaki and Yusuke Murata's fantastic manga, Eyeshield 21 manages to keep a good cast of characters, decent action, and a consistent sense of comedy.
Eyeshield 21's second half, with 145 episodes, can feel a little repetitive, especially if you're not a fan of shonen plot clichés. Youichi Hiruma, on the other hand, is one of the most engaging characters in any sports anime.
6. Major
Putting quality aside, Major is the most comprehensive sports anime ever produced. Major follows Gorou Honda's career from his childhood through the World Cup over the span of six seasons, two movies, and a few OVAs. There is also a follow-up anime centered on Gorou's son.
Fans can watch Gorou mature as a player, person, and parent throughout this adventure, though he keeps a childlike quality. The baseball sequences are well-crafted and compelling, if a little unrealistic at times.
5. Hajime no Ippo
Since 1989, there has been a manga for this! From 2002 to 2004, it had 76 episodes, a movie, 26 episodes in 2009, and 25 more episodes from 2013 to 2014. It is an anime with which some fans have grown up. There are also video games based on the franchise!
Makunouchi Ippo, a shy high schooler, is followed on his quest to become a professional boxer. Its manga has received the Kodansha Manga Award and is a best-seller.
4. Slam Dunk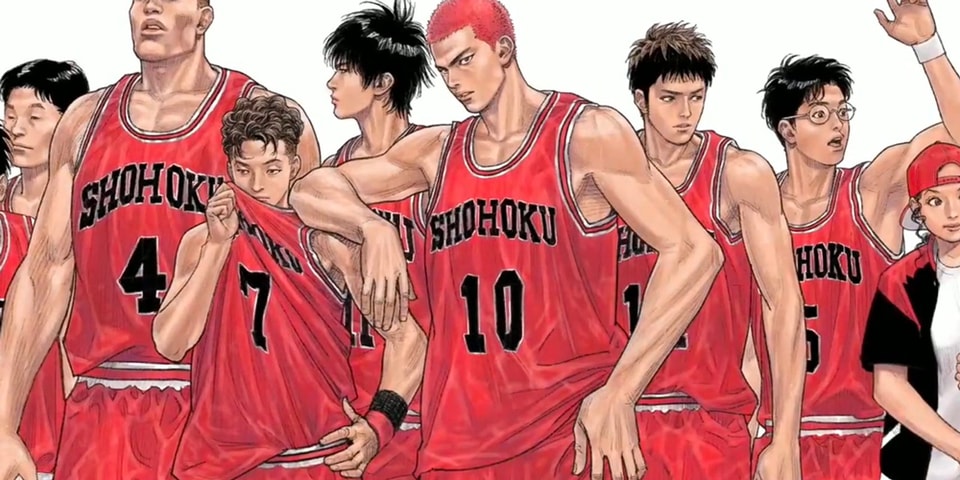 Hanamichi Sakuragi is a simple man with basic desires. All he wants is a girlfriend. To that purpose, Hanamichi joins Shohoku High's basketball team in an attempt to get closer to Haruko Akagi, the club's captain's sister. Hanamichi develops a fondness for basketball over time.
Slam Dunk is a hilarious and grounded comedy that is only held back by the fact that the anime is not a complete adaptation of the manga. Hanamichi's development is realistic, since he actually needs to put in the effort to improve; even so, by the end of the arc, he's barely ready to play in the NBA.
3. Kuroko's Basketball
While it's difficult to topple the '90s basketball anime classic Slam Dunk, Kuroko's Basketball succeeds in doing so. It's already fascinating to see Kuroko and Taiga grow as partners, but when you throw in the rest of the delightful ensemble, it's tough not to admire the Seirin High squad.
Seeing the team take down opposing teams with players from the "Generation of Miracles" feels more like a Dragon Ball battle than a basketball contest at times. The show's outrageous nature endows it with amazing charm and adrenaline-pumping excitement.
2. Ace of diamond
Baseball is Japan's most popular sport, so a list without a good sports anime about baseball would be incomplete. Because baseball is so popular in Japan, this show features a lot more episodes than most sports anime. There are 126 episodes in the anime and five OVAs. That's a significant amount of baseball!
The animation is excellent and has a shonen-like feel to it. When the characters get enraged, for example, they sometimes have red and blue monster eyes. Many fans claim that the sound effects are the best, and that the sound of the bat hitting the ball gives them shivers. In addition, the cast of characters is adored by the anime's ardent followers.
1. Haikyu!!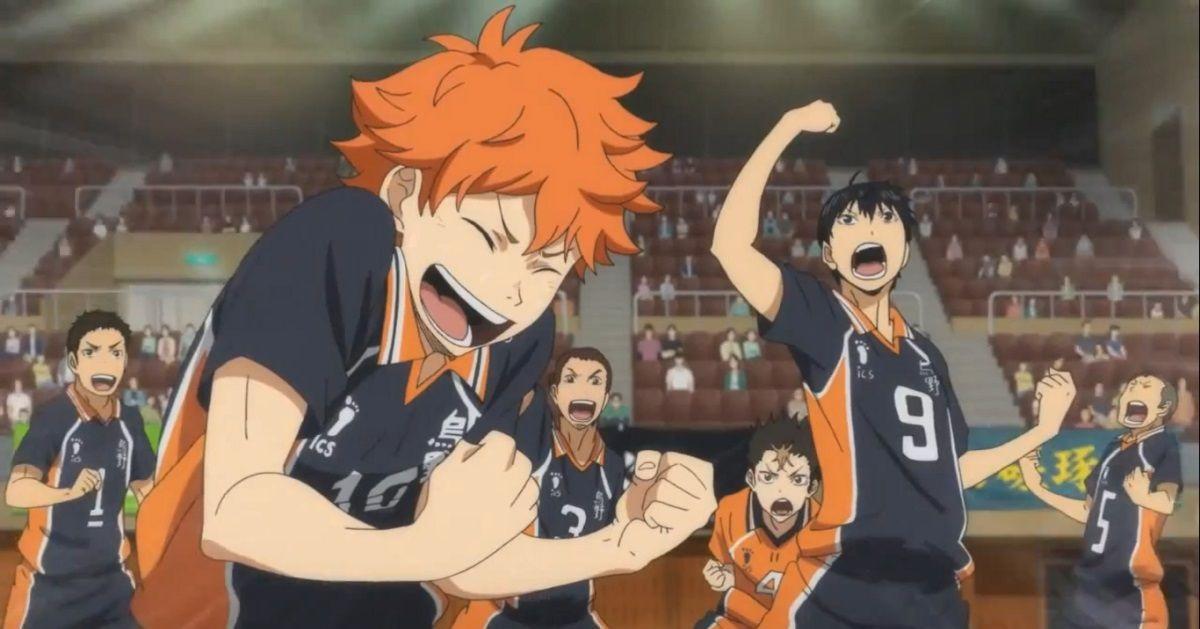 Even if you have not watched this show, you have probably heard or have seen it around if you are into anime. It is very popular.
The sport that the show revolves around is volleyball, but you do not have to be a fan of the sport to love the anime. Fans love the show for the way the characters develop and how their relationships change since they are friends, teammates, and students who are in different school years. Some sports anime focus merely on an individual with their skills but Haikyuu is all about communication with the team.